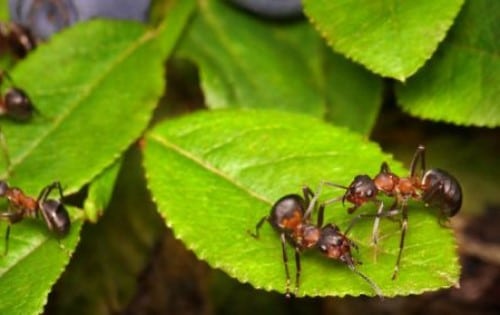 While no one wants pests in their home, the reality is from time to time we will all have a pest related problem within our home or on our property.  It is our job to prevent that as much as possible.  We will assess the situation and determine what chemicals and treatment techniques best fit the scenario.  Some problems can be resolved with a single treatment while others may take multiple visits.  We will also notify you is there are steps that need to be taken in order to reduce a pest presence.
Remember: Insects play a very important role within our environment with pollination, and decomposition.  Without insects we would have various waste, plants and dead animals as well as the loss of many plants we rely on for food.
With the changing weather, construction and world travel we continue to deal with changes in when we see certain insects and the extent in which we see them.
We offer three service plans for recurring pest control, as well as 1x services and specialty services.  I will guide you based on my experience to what service I recommend and why.  Routine visits include treatment for, but not limited to mice, rats, spiders, earwigs, sowbugs, ants and roaches.
Most insects are merely a nuisance however many present serious health concerns.  While some insects have a worse name than others some of the ones that should concern you the most are.
Mosquitoes
Cockroaches
Stinging/Biting insects
Flies
Not all insects are preventable, however Foremost Pest and Wildlife also treats for.
Box Elder bugs*
Clovermites*
Kudzu bugs*
Asian Lady beetles*
Bed bugs*
Stinging/Biting insects*
*These insects are not covered by a service agreement.
Call 704-698-5962 TODAY!